Climbing in the East Crete
Climbing had not existed in the east Crete until 2016. Fidži and Karel Hronek arrived there with the intention of climbing for the first time in December 2016. Since then, we have already bolted 120 climbing routes at 8 crags. This required a total of 6 months of everyday work in canyons. The climbing potential of the area is excellent, this region could become the largest climbing area in Crete.
Canyons of the East Crete
There are 9 canyons on or near 10 kilometres of coastline. Some are smaller ones (Katsounaki, Amatou gorge), others huge (Lamnoni gorge above Xerokampos, Vigla, Epano Zakros, Gorge of the Dead). In each of them there is a potential for quite a lot of pretty good climbing, but it is necessary to build it first. Vigla Canyon has great potential to become truly world-class thanks to its size, rock quality and climbing diversity.
Geologically, the area is made up of mostly Mesozoic marine sediments, limestones, occasionally sandstones or conglomerates. Climbing terrains are very diverse, from slabs to large overhangs. You can climb a short distance from the sea (Amatou, Kato Zakros cave, Mazida and Krinakia beaches) or in the mountains (Vigla, Lamnoni), or somewhere in between (Katsounaki, Gorge of the Dead).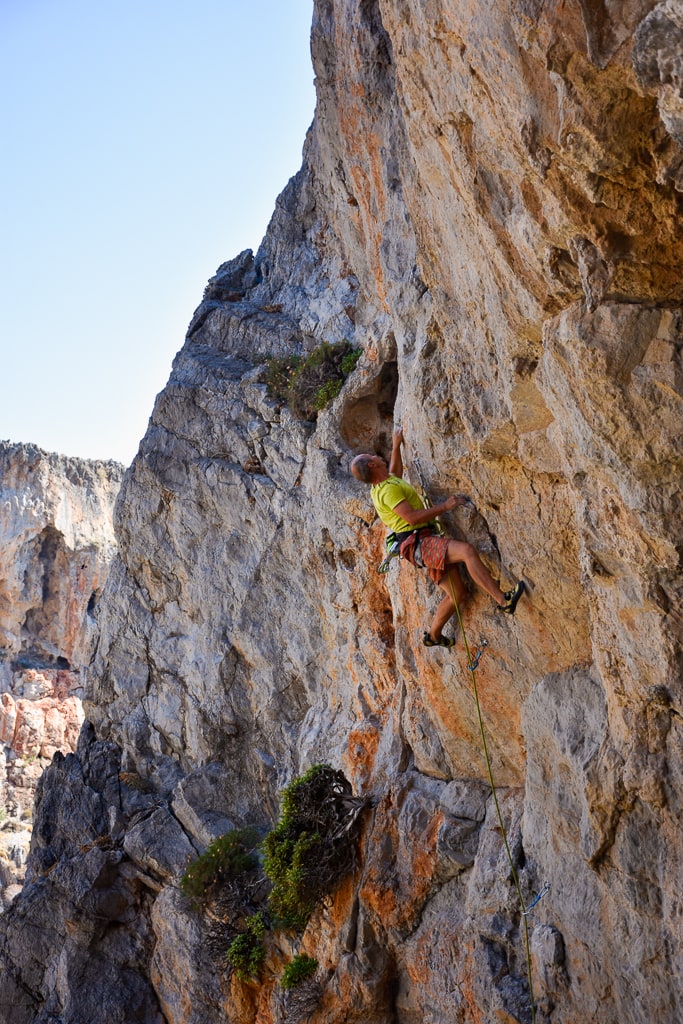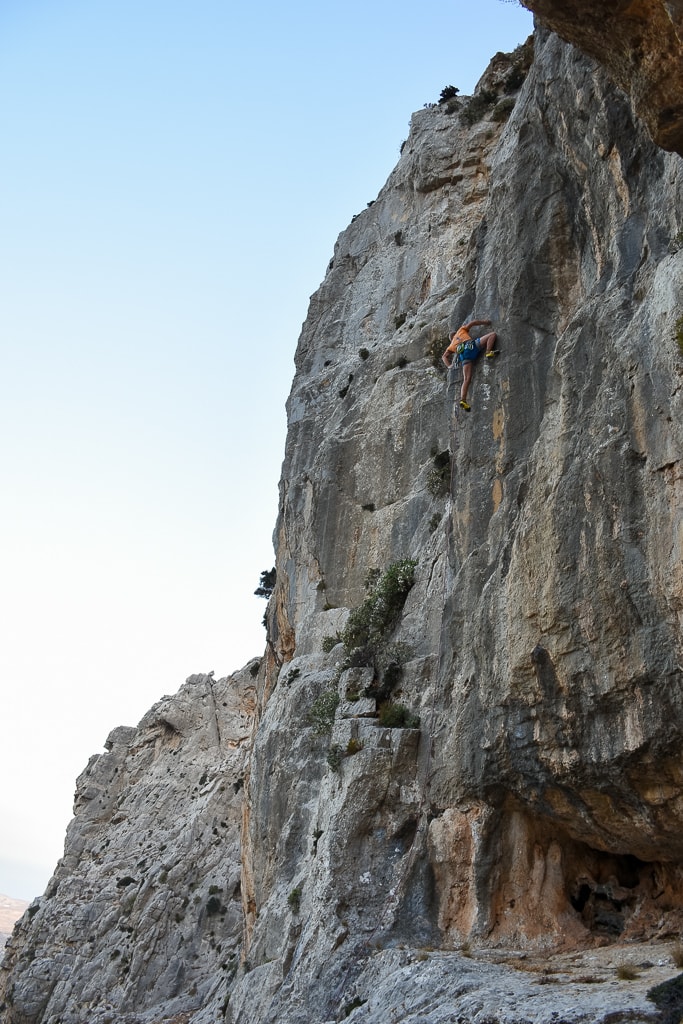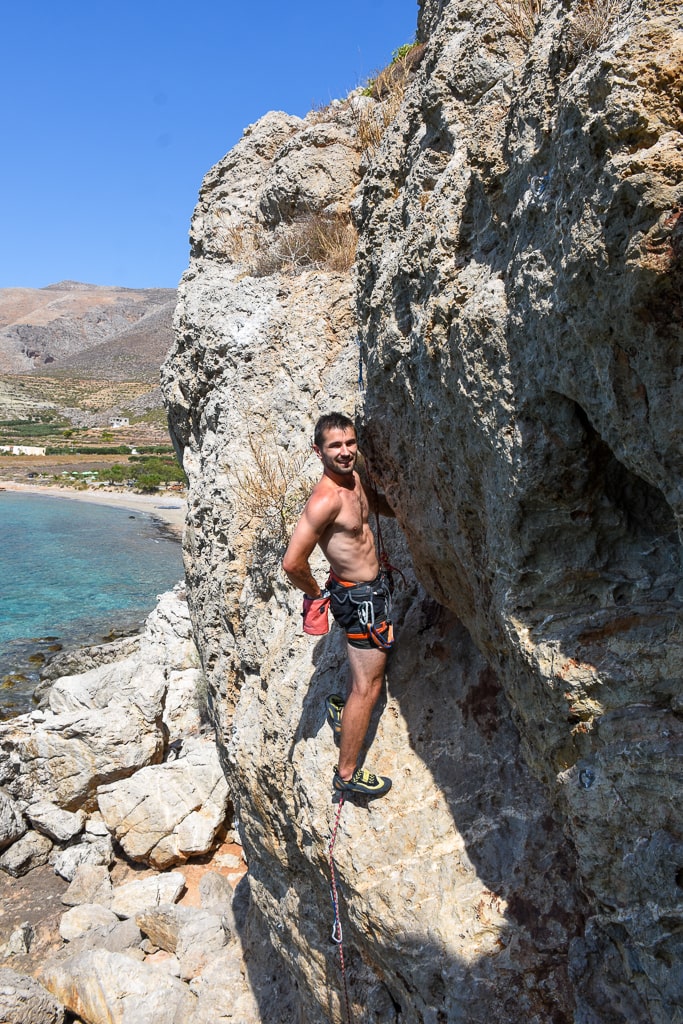 Climbing potential
Many of the walls face east, west and north with no sunshine in the afternoon, which may be an advantage in Summer. To date, there are 8 climbing crags: Amatou – east and west walls, Katsounaki – northwest and southwest walls, Gorge of the Dead – east wall, Kato Zakros cave – east and south walls, Vigla – east walls, Lamnoni – east walls, Mazida beach – southwest wall and Krinakia beach – southeast wall. This is only a fraction of the full potential. We estimate that at least 1000 climbing routes can be done in these walls.
Development of the area
We are alone now and we would like to involve more people in the project. If you feel like it, join us. Used material: In most cases, we use stainless steel bolts from Singing Rock, eventually 10 cm long glued bolts from the same company. We glue with epoxides from Spit and Fischer companies. Glued barhooks are usually put in places that are exposed to an increased level of erosion of sea salt, which refers to areas near the sea (Amatou, Katsounaki, Kato Zakros Cave) or to places where the quality of the rocks is worse. In the mountains of Vigla, we install 75 to 95 mm long, 10 mm galvanized bolts from Fischer. We put stainless steel bolts to belay anchors. Practically, all the belaying anchors are fitted with Singing Rock material with steel carabiners.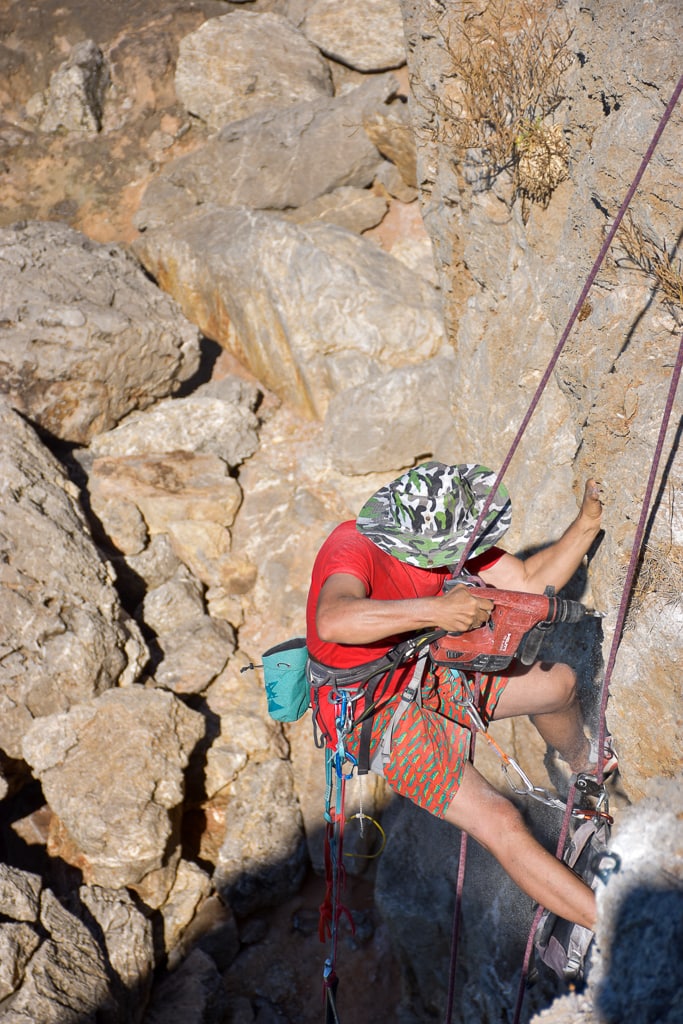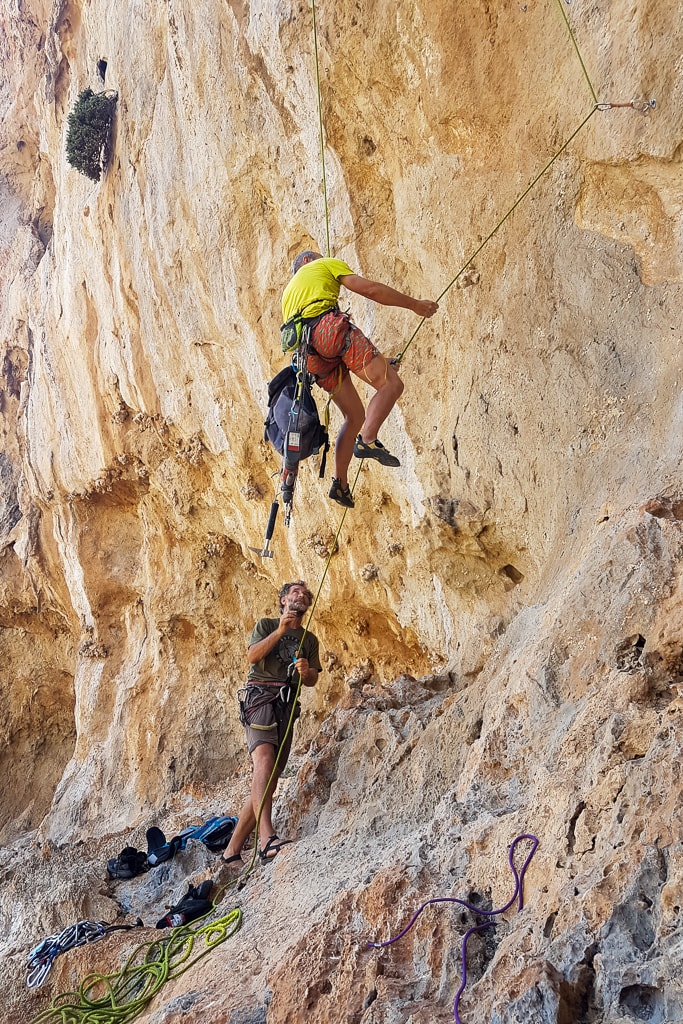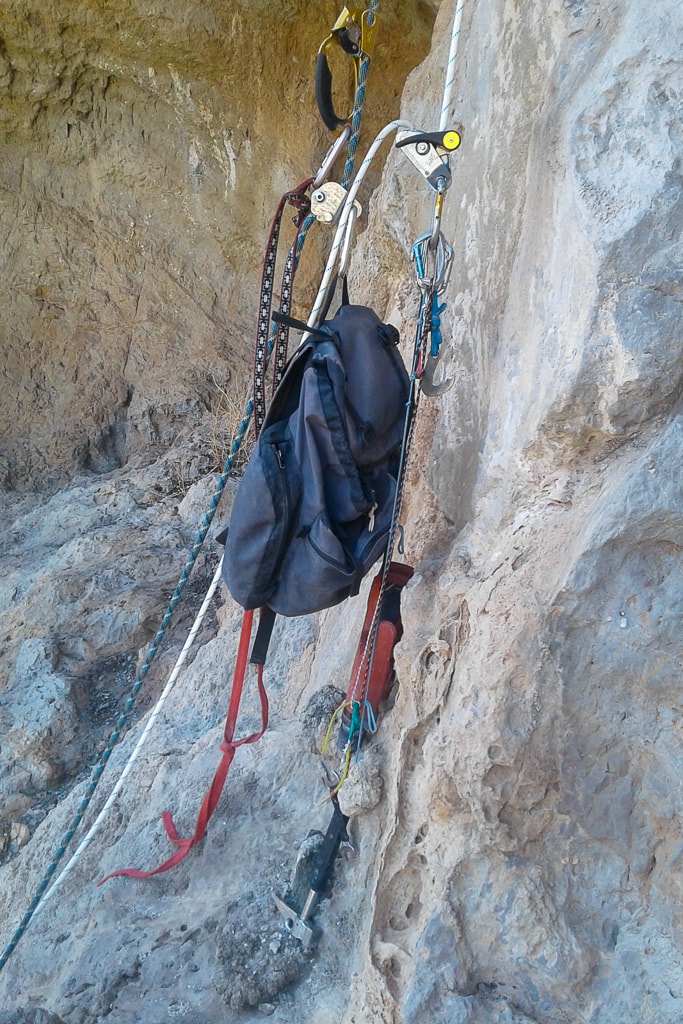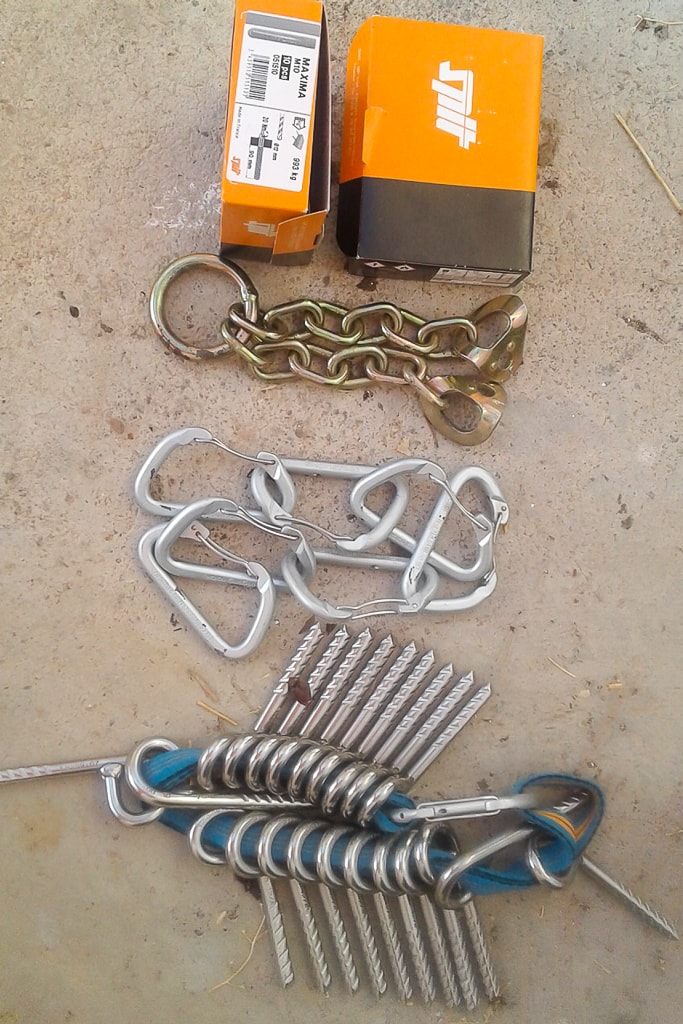 After the 2020 season, most of the routes are climbed, but some drilled directions remain as projects. This applies mainly to the Katsounaki gorge, where most of the paths are of difficulty 6c and above. We leave it as open projects: anyone can come and find the right way. The first ascent will be recorded in a guide. If you want to become a member of our team, just let us know 🙂